After-sale Service
Huasin's after-sale support team provides 24-hour onsite assistance, training, and troubleshoot to customers nationwide.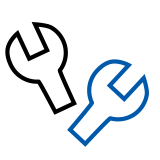 Over 200 engineers nationwide
Remote assistance
Onsite installation guidance
WeChat support
Live repair update
Onsite equipment debug
24/7 Service
Customer satisfaction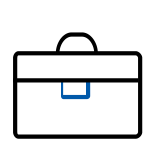 Product techical training
Academic
Regular customer visits
Product knowledge training
Market operation guidance
Consumables usage monitoring
Installation and Maintenance
Huasin believes in supplying products of the highest quality to customers. Not only do we deliver products to the hands of our customers but also provide quality support and assistance throughout the entire life cycle of the products.
Service – adding value to product
Installation and Testing

Our after-sale support team includes over 100 engineers nationwide, who have been trained and certified by the products' original manufacturers. Their professional knowledge and experience will ensure smooth running of the equipment, minimising medical risks.
Equipment Maintenance and Upgrades

Huasin relies on independent intellectual property rights and technology platforms to provide maintenance and upgrades of equipment for existing customers. This ensures our customers can keep pace with the ever changing needs of the industry by having the most up-to-date software and hardware.
Training
Huasin has its own research laboratory, engineering, and training teams. The innovation and research achievements are able to meet the different needs of medical professionals, maximising the performance of equipment and improving the standard of medical care.
Assuring equipment efficiency through comprehensive training, maintenance, repair, and helping customers build quality control system. Assisting medical professionals to keep up with the industry through organising academic exchanges and summit forums.
Logistics
28 vehicles in total, including refrigerated trucks, vans, buses.
Cold chain logistics in Guangdong province

Specimen collection in Guangdong province

Cold chain logistics nationwide